Meet College & Career Consultant & Life Coach, Natalia: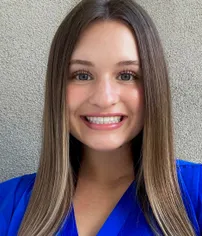 Natalia Read
Employed by Rich Integrative Therapeutic Counseling, Inc
Mental Health Virtual & Creative Assistant
Undergraduate Major: Communication, Minor in Political Science
Master's of School Counseling, PPS Credential Counselor

[email protected]

Natalia is a San Diego State University graduate and a current M.A.Ed. student in School Counseling at Concordia University. Her education and background in Communication and Counseling makes her well-versed in providing modern, applicable advising on college and career planning. Thus, she is qualified with various experiences in higher education that allows her to support and provide applicable feedback and guidance to students, preparing them for and helping them throughout the college admission process and adjustment to college life. Natalia has a first-hand background of the requirements of the California State University system and is experienced at providing college consulting in the form of guiding students through the processes of dual enrollment, A-G requirements, college applications, UC and CSU requirements, college scheduling needs, and financial aid advisement. Natalia is also experienced in providing time-management, communication, and relationship coaching. Overall, Natalia is passionate about helping others attain their full potential and providing them with extra support to reach their desired goals.

Coaching vs. Counseling
Coaching is often misconstrued as involving therapeutic aspects of counseling. However, while there are similarities to both, coaching and counseling both work to achieve one's different goals but through different methods. Below, we have laid out what comprises coaching and counseling, highlighting their differences, similarities, and desired outcomes so you can learn more about each and decide which is the best for you!
Coaching- Coaching helps individuals unlock their true potential and work to create and accomplish various goals. Coaching may fit your needs if you are looking for someone to help guide you through the transitions of life or you need extra support in communication or time management skills. If you want individualized step-by-step guidance and support with college admissions and resume building as well as help with the transition to college life, coaching may be just what you need. Coaching is action-focused and empowers the client to think about what they want to achieve and how they can change their actions in a way that helps them attain their goals.
Counseling- Counseling helps individuals through self, relational, and emotional matters and provides management techniques. Counseling takes a deeper dive into one's past experiences and traumas, focusing on working through the past to improve the present and future. Counseling also works to identify individuals' recurring patterns and behaviors and helps them foster a deeper understanding of themself, how they interact with others and in different settings, and provides them with solution-focused management techniques.
Why should you choose life coaching/college consulting?
You feel mentally and emotionally well-adjusted
You want extra guidance in certain aspects of your life
You have professional or collegiate goals you want help achieving
One-on-one individualized support
Why should you choose clinical counseling?
You feel you need help managing symptoms of depression or anxiety
You want to work through personal traumas
You want to uncover your personal and relational patterns
You desire extra support in increasing your self-awareness and increasing your self-acceptance and self-confidence
Cost & Payment
$125 per session
Cash payment only, no insurance accepted
Payment via Zelle or Venmo
Booking
To book a college consulting or life coaching virtual session with Natalia, please utilize the following link:

NEXT STEPS: #1. Consultation, #2. Matching Your College Narrative Needs, #3. Meeting Your Consultant To Meet Your Goals